About Us
Home Net Games started out in 2014 as a one-man studio established by Mirosław Dymek, one of the most experienced Polish game developers. His portfolio includes the acclaimed strategy game series Earth 21XX, best-selling Two Worlds, and dozens of other titles. Home Net Games' debut was Zombie Defense, downloaded on Android alone over 14 million times.
Home Net Games' next release, The Pirate Caribbean Hunt, came as a natural consequence of Mirek's passion for the sea and sailing. The Pirate quickly won the hearts of players all around the world, and can currently boast over 11 million installations on all platforms.
The success of both games allowed us to hire more specialists experienced in their respective areas, and start working on more ambitious projects like Shogun Empire: Hex Commander and Space Commander: War and Trade.
As of December 2020 our franchises like; The Pirate, Warplanes and Hex Commander have reached over 50 million combined downloads on Google Play and App Store alone.
What makes us special?
Communication with our community and constant development
We don't neglect our games once they're released – we listen to the feedback of our players and implement the changes they suggest, even if they are pretty crazy!
Optimization
We develop games mostly for mobile platforms, and that's why optimization is crucial to us. We are doing our best to ensure that our titles work seamlessly and trouble-free even on older devices.
Fair-play free-to-play
You won't find monetization experts or psychologists among our collaborators. We are convinced that the free-to-play model can offer well-balanced gameplay without forcing the players to spend their money at every step.
Team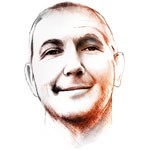 Mirek Dymek (insert all the fancy titles here) – a true veteran of the Polish gamedev scene, who can boast over 20 years of experience as designer and programmer. His other interests include sailing and astronomy, and he's also a cat lover.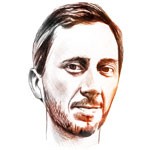 Jacek Sikora (Programmer) – Mirek's long-time work partner. His vast experience and knowledge make him an amazing problem-solver. When presented with a new challenge, his only question is, "When do you want it done?".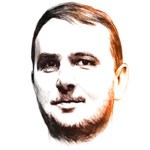 Wojciech Drazek (3D Artist) – another highly-experienced veteran of the industry. He's an unmatched low-poly graphics specialist, well-known for his meticulous approach and… an affinity for conspiracy theories.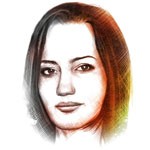 Monika Suder (2D Artist) – graduate of Academy of Fine Arts in Kraków. She joined the team at the beginning of 2017. Her portfolio includes concept art, UI design and creation of 2D assets.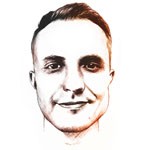 Łukasz Malik (Producer) – active in the gaming industry since 2004. Until recently, editor-in-chief of the biggest gaming website in Poland. He joined Home Net Games at the beginning of 2017 as a producer. His responsibilities also include PR and marketing.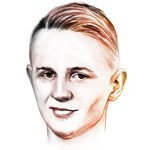 Jakub Liszkowski (Unity Developer and Programmer) – in gamedev since 2015. He is focused on the tasks that form the spine of every game. Low-level shaders, advanced systems for procedurally generated components, and performance are the core of his work.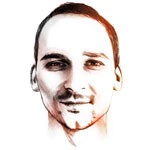 Bartek Siekacz (Support Specialist) – the most patient and open-minded person at Home Net Games helps our dear players solve each and every one of their problems.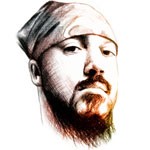 Charles Horn (Quality assurance & Test lead) – he is a core member of The Pirate Caribbean Hunt community, Charles provided us with a lot of insight and feedback to the Caribbean Hunt and Plague of the Dead development. With his fearsome team of testers he helps us crush a ton of nasty bugs.