The Pirate: Caribbean Hunt – Basic Manual
Here are some basic manual for gamers who just started their adventure The Pirate: Caribbean Hunt. It contains information on sailing, fighting and managing your fleet. For more detailed information, advanced tips and tricks, please visit our official The Pirate: Caribbean Hunt FAQ and guide.
Sailing
You can change the steering mode between the wheel and the accelerometer in the settings.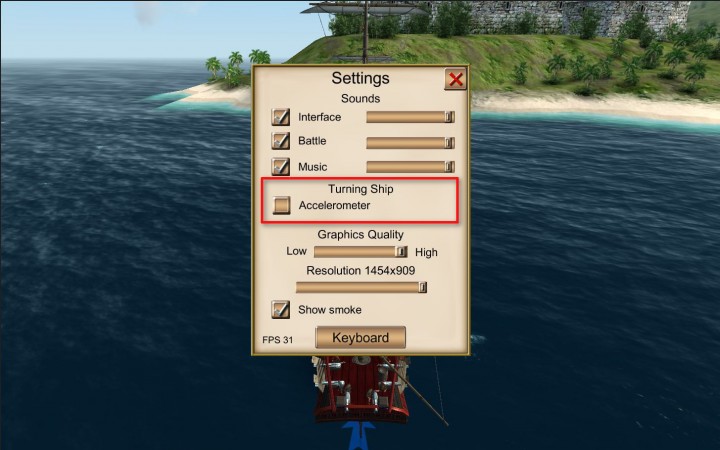 If you are stuck in a dead angle against the wind, raise only the front sails. The wind will rotate your ship.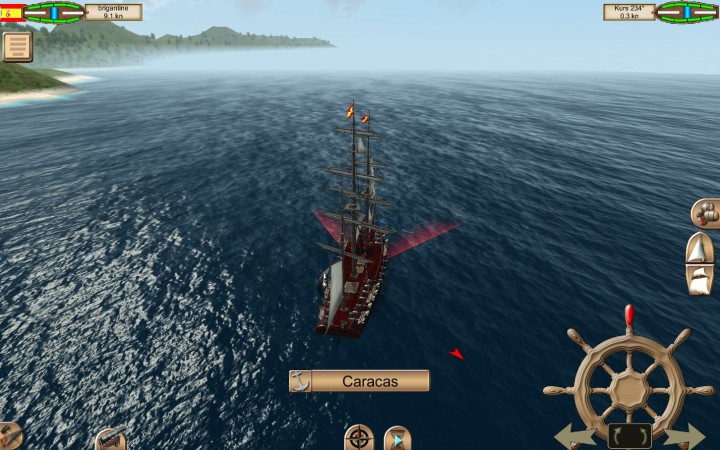 Use only front or back sails to inrease rotation speed. It will work best with the big ships.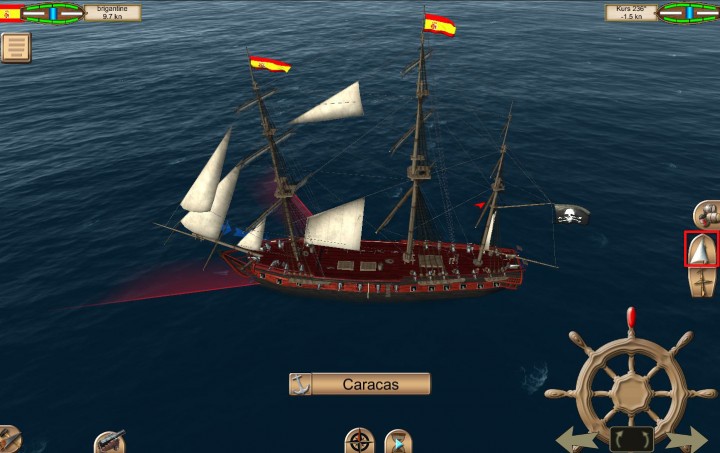 Front sails turn the ship away from the wind.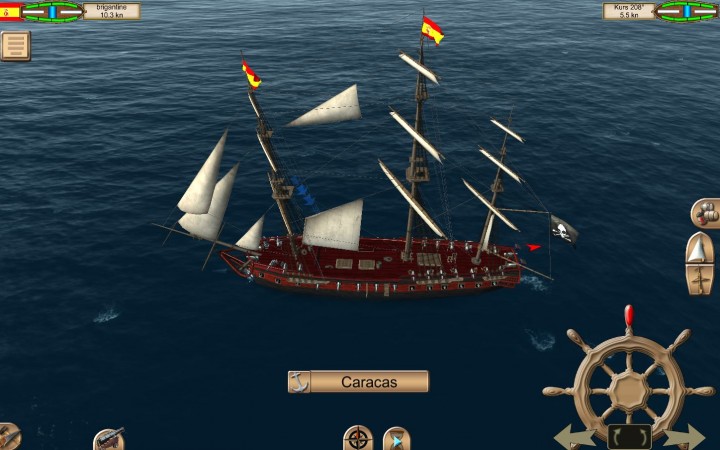 Basic Fight
Press the small cannon icon to activate battle mode.
Press the sectors around the ship icon to choose where to shoot.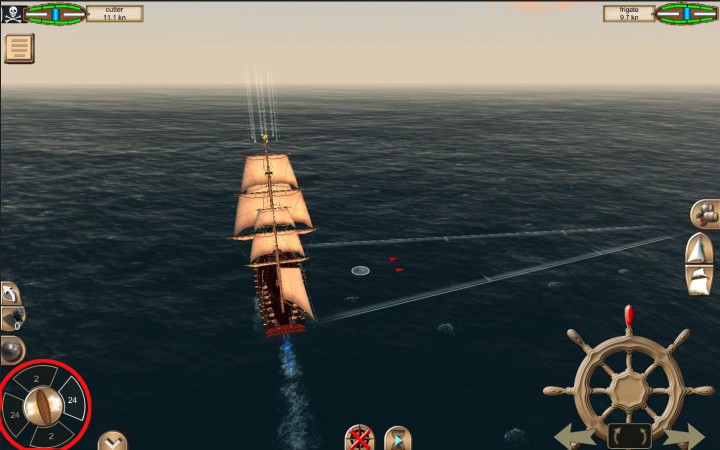 Press the deck icon to shoot.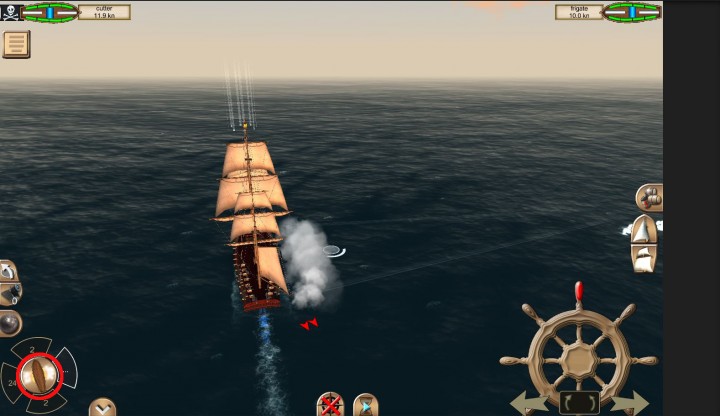 Each shot consumes ammo.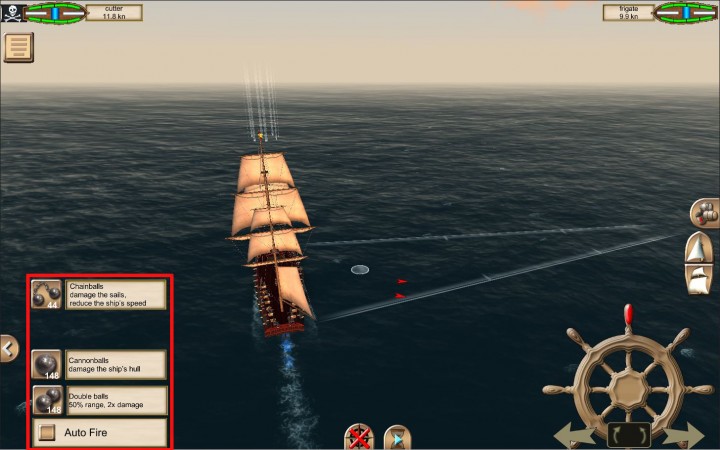 Advanced fight
Use chainballs to damage the enemy's sails and reduce his ship's speed and maneuverability.
Use x2 balls to have short-ranged double ammo.
Drop your sails to increase the reload speed by 50%.
Oil Barrels
Buy a few Oil barrels.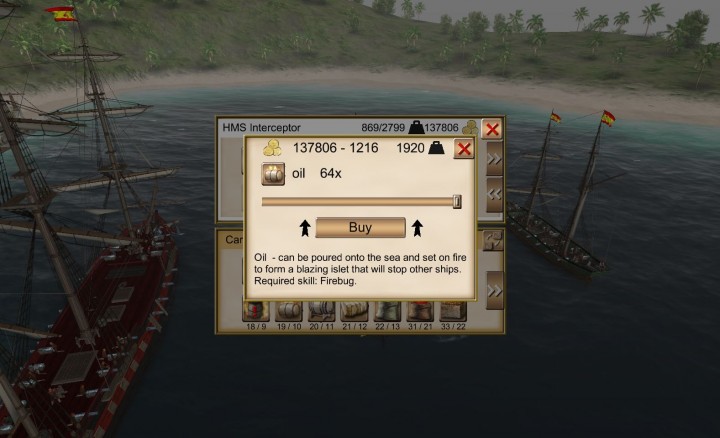 During the fight, press the barrel icon to drop a barrel.
Drop the barrels in front of the enemy ship. Flames slow down ships and weaken the hulls.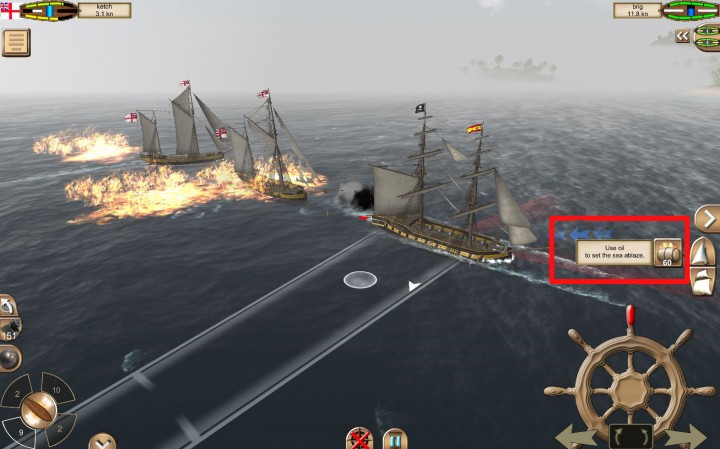 Explosive Barrels
Get the "Trap Master" Captain Skills to be able to use the explosive barrels during the fight.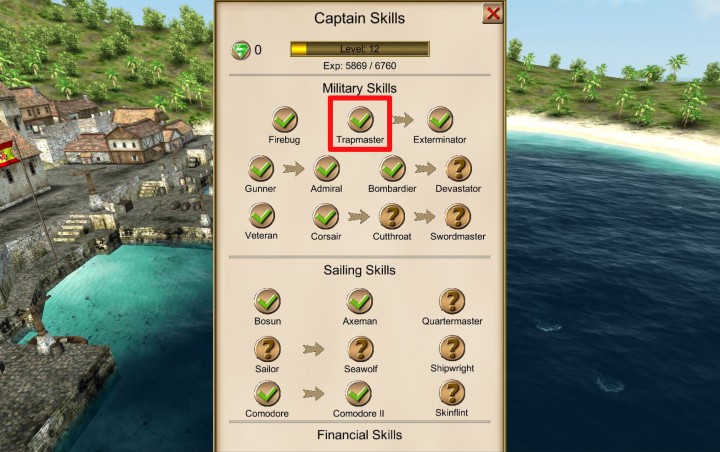 Buy a few gun powder barrels.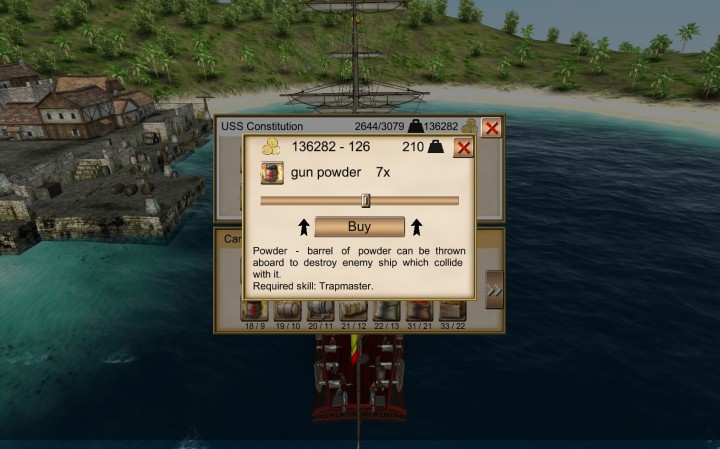 During the fight, press the barrel icon to drop a barrel.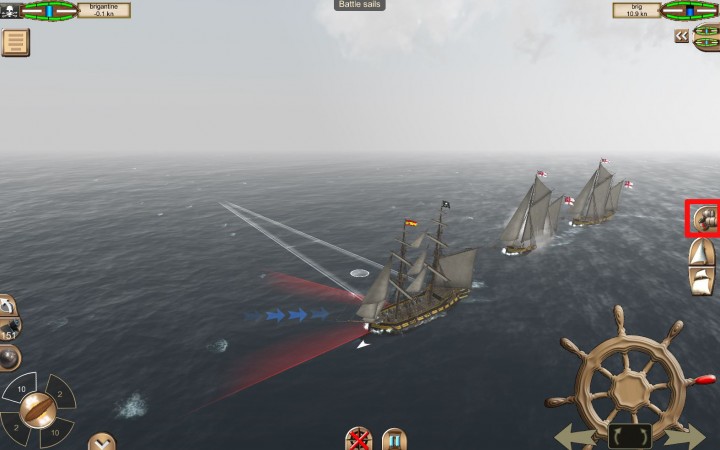 Drop the barrels in front of the enemy ship. A single barrel can sink a small ship.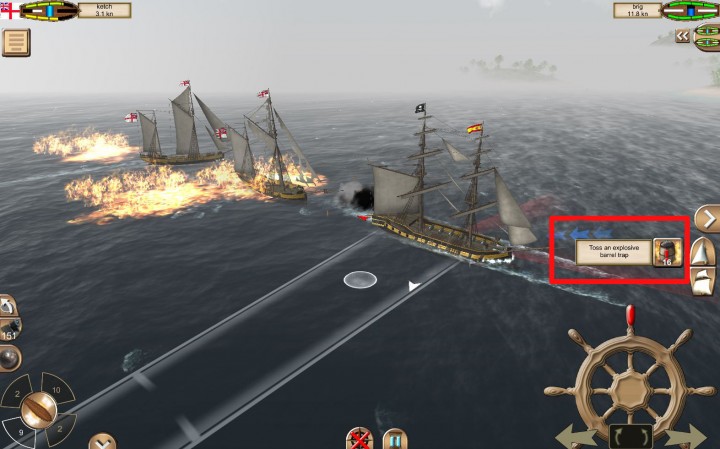 Managing your fleet
To switch between ships press upper right ship icon.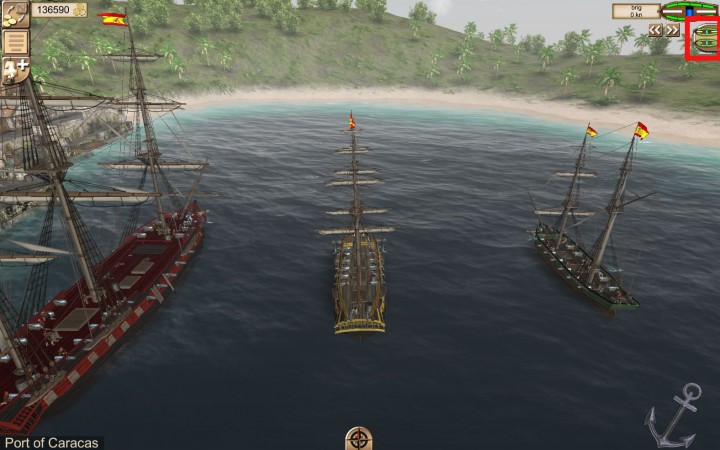 In a port open "ships list" and set all ships to "Ready to sail". Sail to the mission or open the map and select Open world.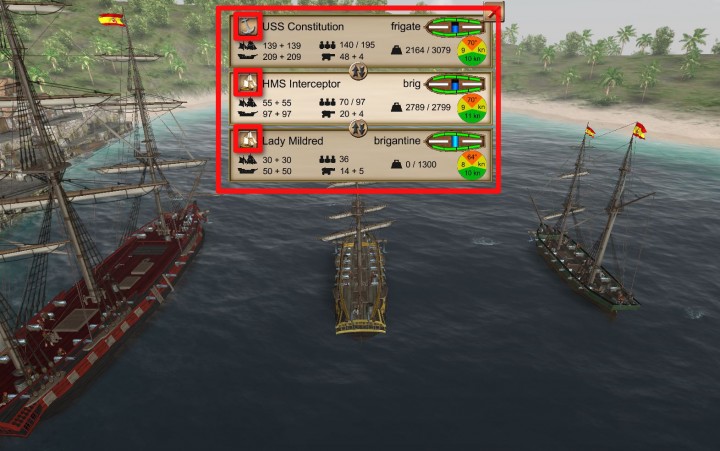 On the sea, open "ships list" and give orders to each ship.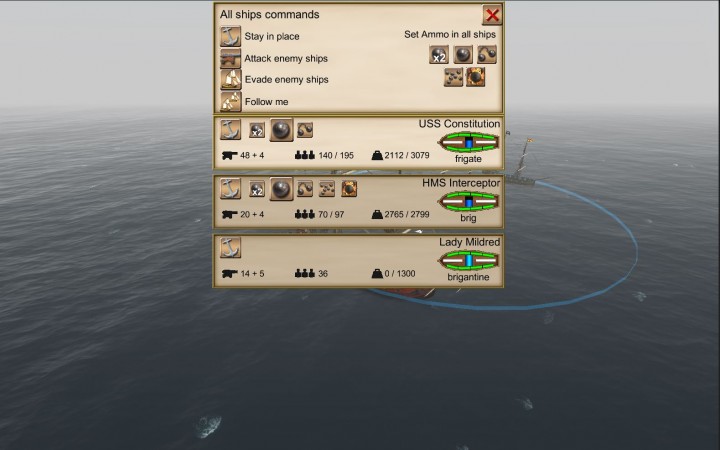 Capturing enemy ships
Capturing enemy ships is a most profitable way to earn gold and expand your fleet. To capture enemy ship follow the steps.
Method 1
Prepare for mission – equip your ship with cannon balls and grapeshots. Find an enemy on a mission or in the open world.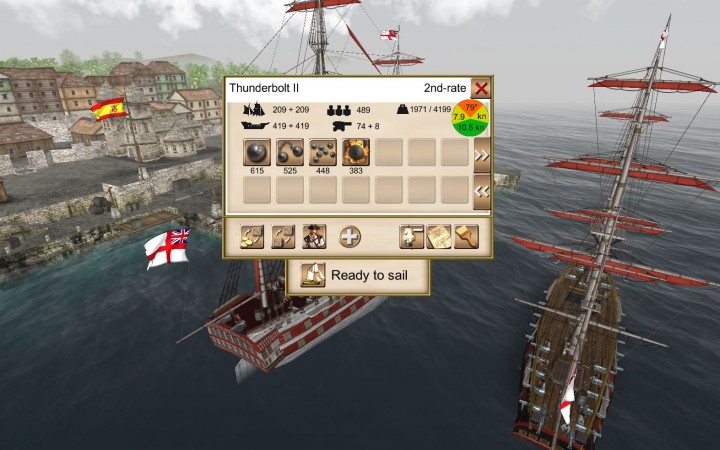 Shoot enemy with cannon balls until his side armour is about 50%.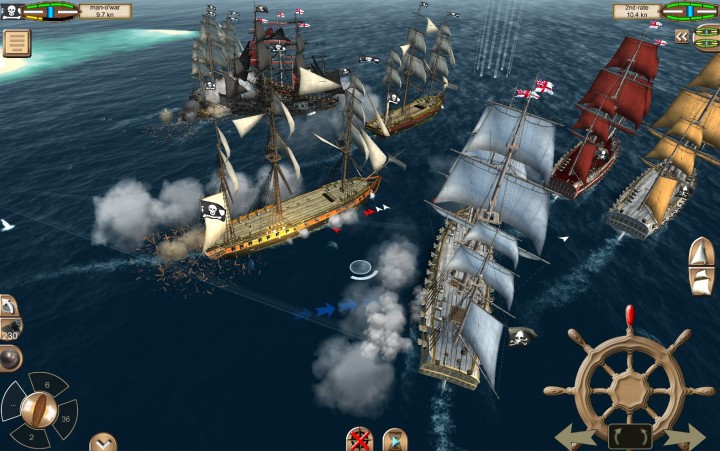 Change ammo to grapeshot and shoot the enemy with grapeshots until he surrenders and shows a white flag.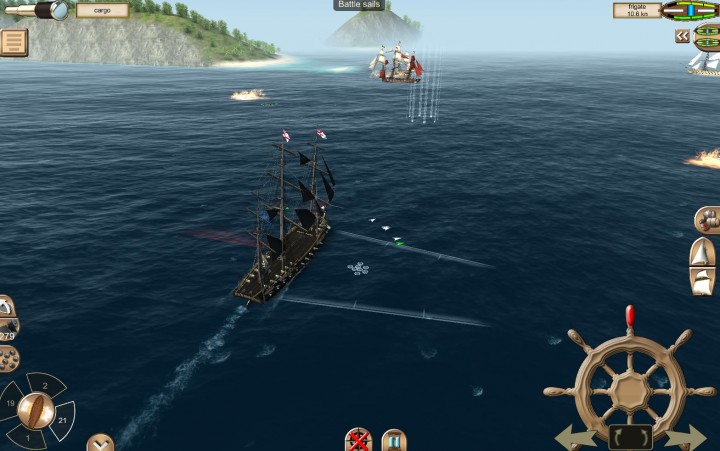 Sail to and stop close to the enemy ship.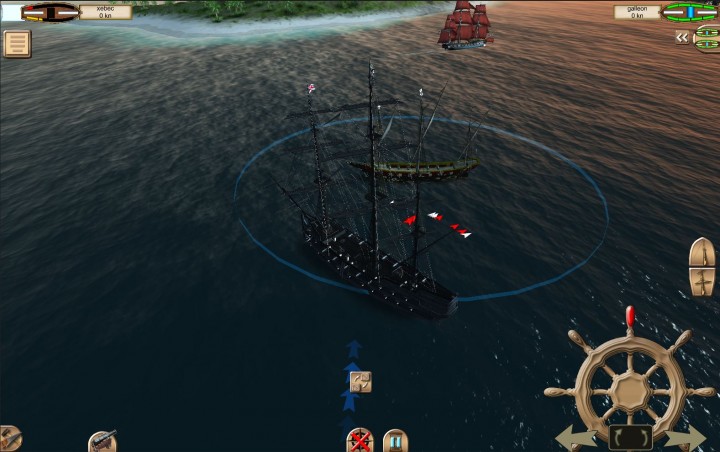 Board enemy ship – tap the pulsating Boarding icon.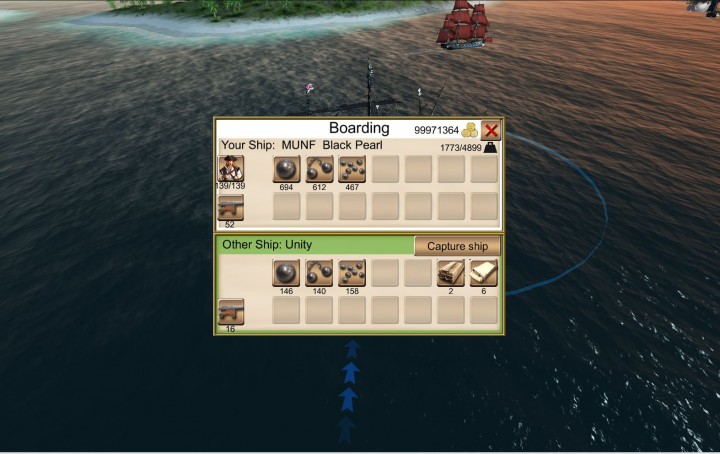 Move your crew to the enemy ship until it change sides.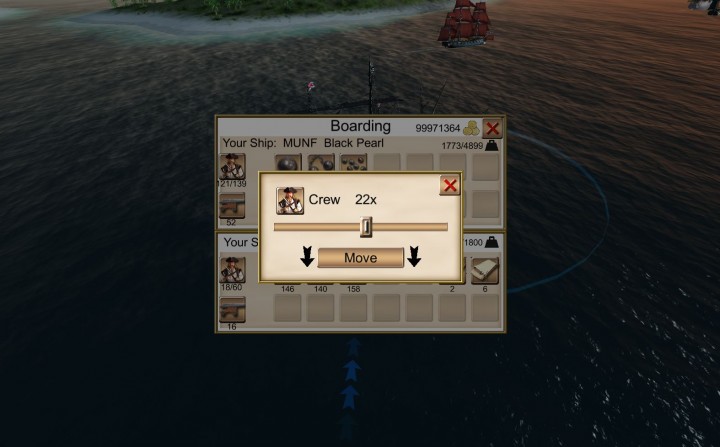 Sail back to your base or town – captured ship will sail with you. You can sell ship cargo, and the whole ship.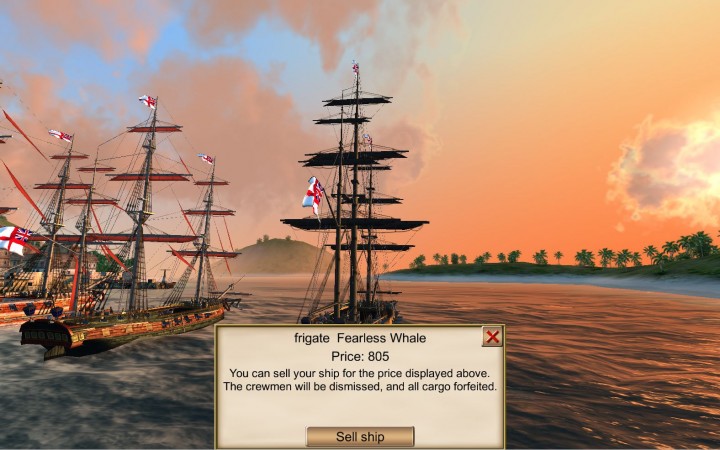 Method 2("Corsair" captain skill needed)
In menu skills enable the "Corsair" skill.
Swim close to the enemy ship, You will see the icon boarding. Click it then crew will fight automatically.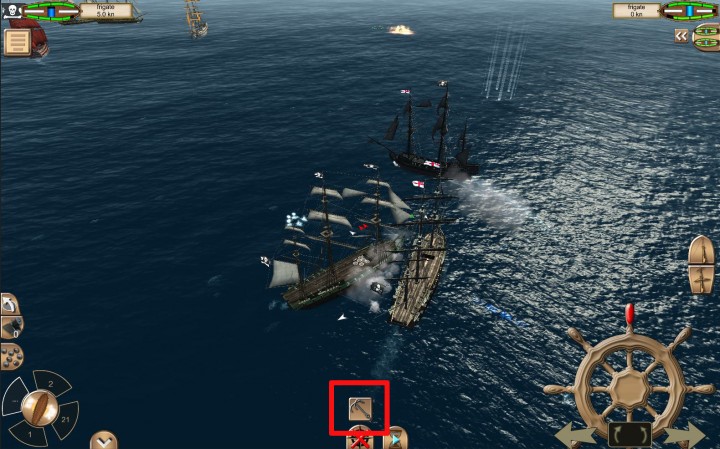 As the crew will be stamped a hostile ship surrenders.