Multiplayer open beta is now live! Among others - new planes!
1.1 update is available for download from itch.io. Follow our manual and please make sure that you are sideloading com.HomeNetGames.WW1oculus_Full.apk and not the demo.
On the left board in the base, you'll notice a new icon with two planes. Yes, it's multiplayer. Join PvP and Co-op modes, check out two new bombers: Airco DH.10 and AGO C.I. and take them for a spin online.
1.1 Update lays ground for 2.0 update which will start a new multiplatform chapter for Warplanes: WW1 Fighters – Steam, Oculus Store and App Lab versions are on their way.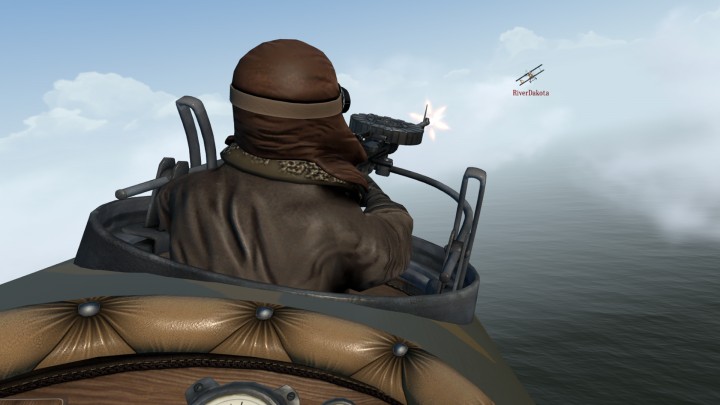 We strongly advise you to set-up a free HNG Cloud Save account – we don't gather personal data and don't share your email with third party companies. Goal is simple: backup your save game, allow you to migrate your progress across the platforms and participate in the leaderboards.
Update 1.1 changelog
Multiplayer open beta – 3 PvP and 2 Co-op modes.
2 Heavy bombers: Airco DH.10 and AGO C.I. and new option to switch between pilot a gunner's seat.
Dynamic comfort mode – we are working on reducing motion sickness experienced by some players. Dynamic comfort mode reduces FOV during rapid plane movements and turns. This will allow you to fully experience wide field most of the time, without discomfort in more dynamic moments.
Improved flight physics – some parts of the code was rewritten to improve realism with baring in mind the most important factor: satisfying gameplay.
Improved balance in Realistic, Simulation and Real war modes.
Improved planes' stats.
Custom mode improvements (bomb crosshair can be turned on/off separately from the machine gun's crosshair, marker showing flight direction added – especially useful in Simulation mode).
HNG Cloud Save implemented – backup your progress and move it through multiple devices.
Let us know what you think of the update. Join the discussion on Discord and wishlist Warplanes: WW1 Fighters on Steam.