Update 2.1 – private lobbies in multiplayer
Update 2.1 is addressed mostly for PCVR players, however it brings a new feature and some bug fixes to all platforms.
We are introducing private lobbies in multiplayer. You can create a password protected room where you can invite your friends and play PvP or Co-op together. After the match is finished, you'll end up in the same lobby together, so you play another round or even change the mode.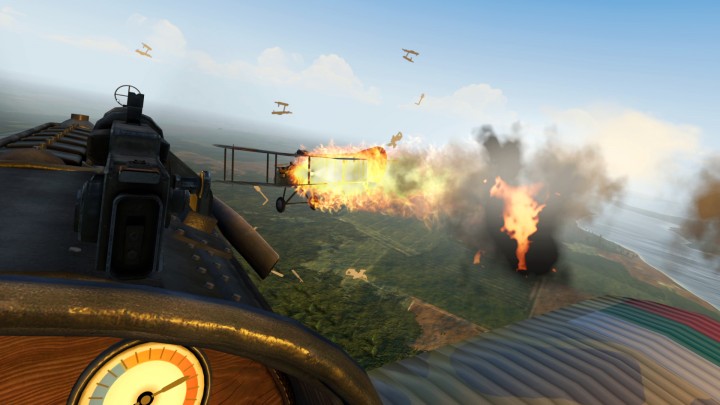 If you are looking for partners for multiplayer we are inviting you to our Discord.
Changelog
Private multiplayer lobbies.
Co-op gunner's seat issue fixed.
Junkers D.II stalling issue fixed.
Rewards for Co-op missions increased.
HOTAS and gamepads support [PCVR only].
Further controllers compatibility improvements (WMR) [PCVR only].
What's next?
We are working on a simple and intuitive mission editor that allows you to create Co-op raids and share them with the community.
Another important task is polishing the UI and enhancing UX. After those changes the game should be more intuitive and simpler to navigate on.