Update 2.2 – polishing the game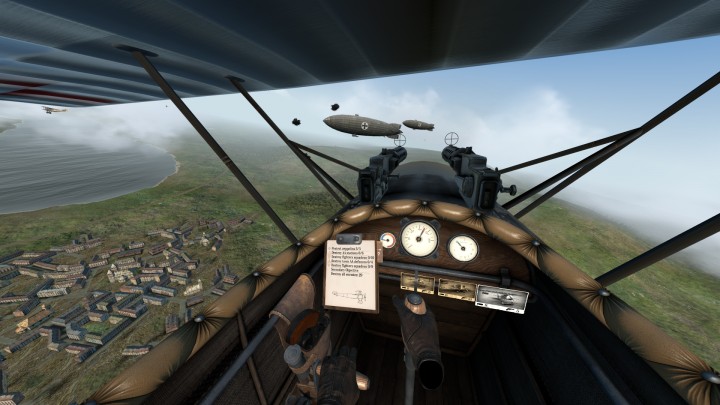 Update 2.2 is now available. After post-release hotfixes and implementing HOTAS support for PC we needed some time to polish and optimize the game. We adjusted the interface and hopefully made the navigation through the game easier. We are introducing a small feature: Quick Play mode. Press one button and a random mission, on a random plane will be launched. Perfect if you want to quickly show VR to your friend or just play one round when you have a short break.
Changelog
Quick Play mode.
Settings are now available from the main menu.
Controls help screen – quickly check the control scheme for your VR controller.
Long press of any analog stick now resets the camera.
Dead zone on analog sticks adjusted.
Shaders optimization (improved performance on low-end machines).
UI and UX improvements.
Minor bug fixes.