Update 2.3 – spectator mode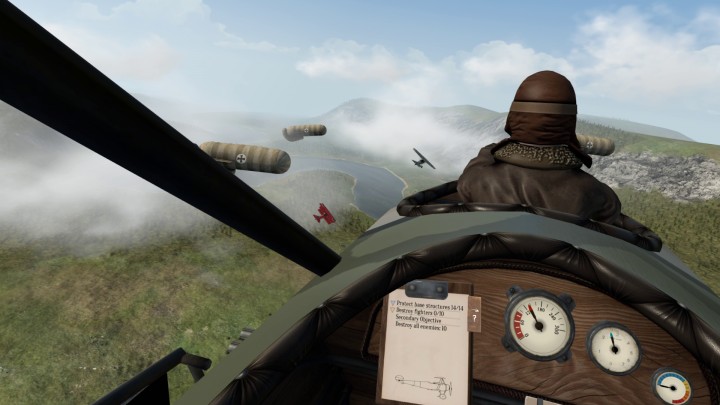 Update 2.3 is dedicated mostly to multiplayer mode and it fixes some minor bugs.
Changelog
Spectator mode added – now after reaching the limit of respawns you are placed in other players' planes as a spectator. Switch between players using A/B/X/Y buttons (on most controllers).
Matchmaking improvements.
Information about about number of players and sessions is displayed while searching for open game.
Fixed bug causing wrong position of the camera after exiting multiplayer (SteamVR only).
Join our Discord to meet new friends and play multiplayer together.