Warplanes: WW1 Fighters – multiplayer update 4.3 is now live
We are pleased to announce that the 4.3 update for Warplanes: WW1 Fighters is now available for download. We focused on the wishes of our dear community that continues to wage epic battles in multiplayer mode.
One of the most common wishes was the ability to choose maps in multiplayer mode. The host can now choose from 25 locations known from the singleplayer and co-op modes. We refreshed each map and added cities and other buildings, roads and rails. Of course, anti-aircraft artillery has been disabled so as not to affect the balance of gameplay.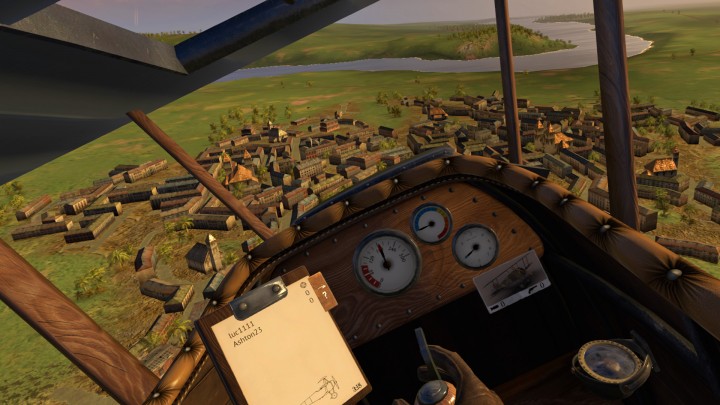 You will also notice a compass in the cockpit. The design is based on historical references. The Central Powers and the Entente have their own unique models. By default, the compass case is fixed, but you can unlock its realistic rotation caused by gravity in the Settings.
Multiplayer now has an option present in the legacy version – the host can set the limit of respawns. We've also added the Team Flare Mayhem mode to give you more options to play.
Full Changelog:
● New mode: Team Flare Mayhem.
● Selectable maps in multiplayer mode.
● All maps have been refreshed; cities, buildings, railroads, ships, etc. have been added.
● The cockpit of the aircraft includes a compass. In addition, in the Settings player can unlock the movement of the entire compass.
● The host can set the limit of respawns in a session as in Legacy Multiplayer.
● In Legacy Co-Op mode, the host can set the number of players.
● Various bug fixes and improvements.
We look forward to your feedback and would like to thank you for your continued support.
For now we'll focus on Warplanes: Air Corp, and we encourage you to follow the development of this production. Of course support for Warplanes: WW1 Fighters will continue.