What's next? Multiplayer, new planes and more...
After release of version 1.0 we aren't slowing down. We are working hard to deliver the biggest update yet – multiplayer is just one of its elements. We intend to publish 1.1 open beta next week, and a full 2.0 release is scheduled for February.
Steam version is coming!
We are wrapping up the PC version of Warplanes: WW1 Fighters. It will be available on Steam. You can wishlist the game now – it will help us a lot to get visibility and traction on Valve's platform, so we'd be grateful if you could wishlist the game on your Steam account.
Wishlist Warplanes: WW1 Fighters on Steam
Oculus App Lab and Oculus Store for Rift
Warplanes: WW1 Fighters has been submitted to both Oculus App Lab and Oculus Store for Rift. We are just patiently waiting for feedback and approval.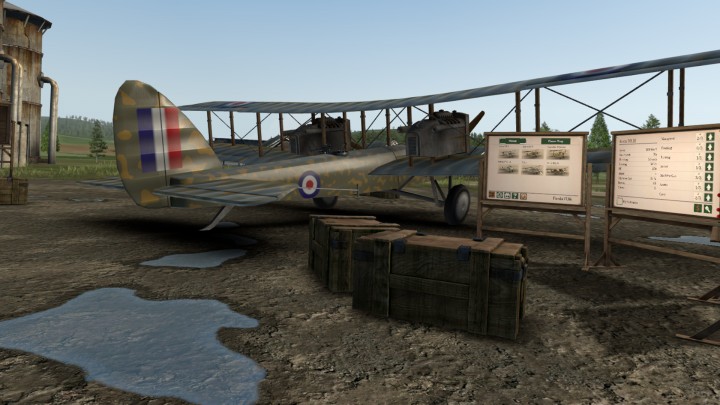 We'd like to provide free Oculus App Lab keys for those who purchased the game at itch.io, but we can't confirm it at the moment – we are 100% dependent on Oculus. We'll update you when we know something.
Multiplayer
Warplanes: WW1 Fighters will utilize cross-platform multiplayer. No matter if you have itch.io, App Lab or Steam version – you'll be able to participate in multiplayer sessions with all gamers. We'll be launching the multiplayer with 3 PvP modes (Deathmatch, Team Deathmatch, Last Man Standing) and two Co-op modes (Strikes and Rides).
We'd like to invite you on a stress test, 1.1 beta should be available next week.
Two heavy bombers incoming!
We'll introduce two planes - one for each campaign: Airco DH.10 and AGO C.I. Heavy bombers will introduce new game mechanics – switching between pilot and gunners' nest. Of course those two planes will be available in multiplayer and they can be operated by 2 or 3 players simultaneously.
Tons of changes and improvements
We are constantly reading your reviews and comments and trying to improve the game based on your input. Let's list some of the changes and tweaks that will be introduced in 1.1.
Dynamic comfort mode – we are working on reducing motion sickness experienced by some players. Dynamic comfort mode reduces FOV during rapid plane movements and turns. This will allow you to fully experience wide field most of the time, without discomfort in more dynamic moments.
Improved flight physics – some parts of the code was rewritten to improve realism with baring in mind the most important factor: satisfying gameplay.
Improved balance in Realistic, Simulation and Real war modes.
Improved planes' stats.
Custom mode improvements (bomb crosshair can be turned on/off separately from the machine gun's crosshair, marker showing flight direction added – especially useful in Simulation mode).
We are also working on sound improvements, we are recording additional voice-overs and crushing reported bugs.
Thanks for your support and don't forget to wishlist us on Steam!